Walnutport Door Company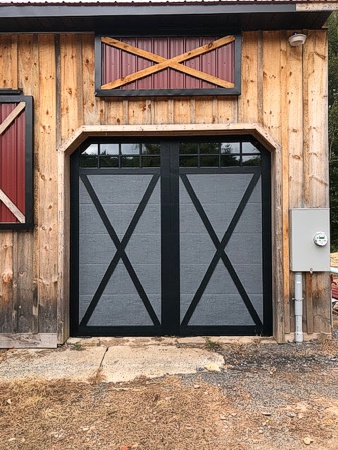 Walnutport Door Company, LLC was established in 1974 and has been serving the Lehigh Valley and surrounding areas since that time. Our reputation has been built by consistently providing exceptional customer service, the highest quality of work with superior products offered at a fair, competitive price in a timely manner. Customer referrals continue to be our best form of advertisement.

Walnutport Door Company, LLC was initially founded and operated by James M. Gaston who was a veteran in the industry since 1967. His hopes were to open the business in Walnutport, PA where he was born and raised; however, the location fell through. He then purchased a piece of property in Slatington, PA. As the name of the company was already filed with the state, the name remained. Walnutport Door Company LLC is located at 7965 PA Route 873, Slatington, PA 18080.

Our services include Residential Garage Doors, Commercial Garage Doors, Rolling Steel Doors, Electric Operators and Replacement Garage Door Parts and Decorative Hardware. We offer Free Estimates in the Lehigh Valley and surrounding areas.

Our showroom provides you an opportunity to view different styles and colors of garage doors. Many doors are available in stock, but we also have weekly deliveries from our suppliers allowing us to give you the best selection and prompt service.



Pennsylvania License #PA051067